Nikkor Z 24-70mm F/4 S tested at DxOmark: "well-rounded lens"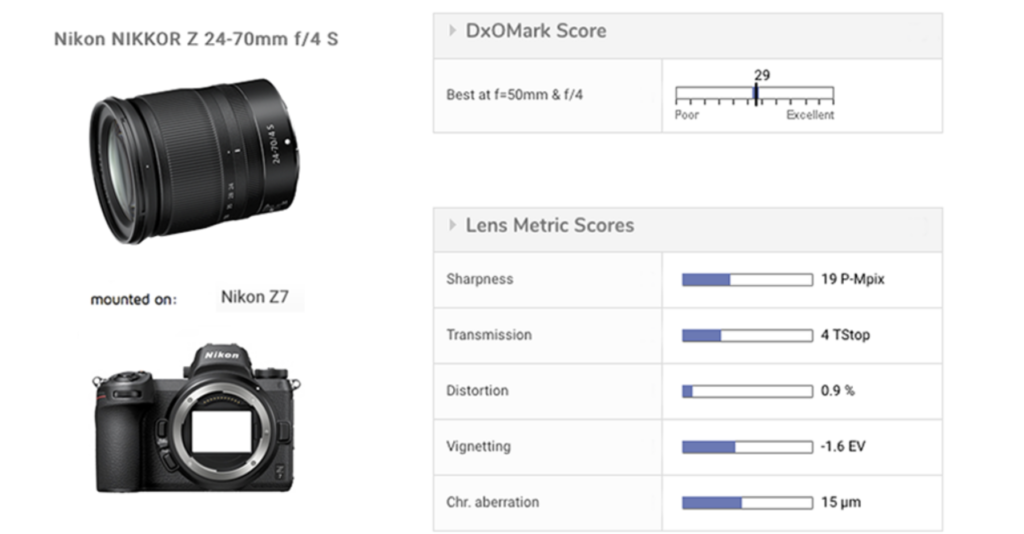 The Nikkor Z 24-70mm F/4 S has been tested at DxOmark:
When Nikon announced the new wider Z-mount with a short flange back, the prevailing thought was that there would be a real leap in image quality. The Nikkor Z 24-70mm F/4S is without doubt an attractive addition—it is, after all, a very compact and user-friendly lens—but the best way to describe its optical performance (at least on the high-resolution Z 7) is "well-rounded." It admittedly brings unprecedented uniformity to a zoom—there's no measurable astigmatism—but that appears to come at the price of outright resolution. There's also no denying it has excellent transmission, but unless you're into serious film-making, that isn't going to be high on your wish-list. Bought separately, it's also not what we would call inexpensive, especially without OIS. But when purchased as part of a kit, it's an entirely different proposition and well worth taking a closer look.