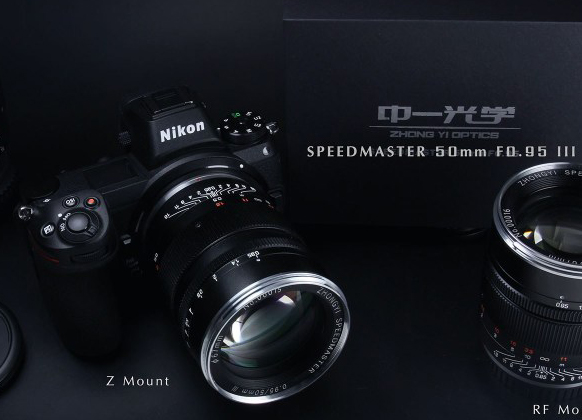 Shoten announced the new Mitakon 50mm F0.95 III lens. Google translated text:
Scheduled to be released in April 2019
Manufacturer's preferred price ¥ 98,000 (excluding tax)
SPEEDMASTER 50 mm F 0.95 III is an ultra large diameter standard lens designed as a mirrorless camera for full size image sensor.
While achieving the phenomenal brightness of aperture opening F value of 0.95, it is also equipped with portability, design has been designed considering balance with the mirrorless machine.
Utilizing the features of the ultra-large aperture lens, it is possible to take handheld photographs in places where there is little light intensity, or to take advantage of beautifully large blur taste.
Improvements from SPEEDMASTER 50 mm F 0.95 M 67 (version 2)
Improve image quality by reviewing optical performance.
It corresponds to the latest Nikon Z mount · Canon RF mount.